Multi-Family Artificial Turf
Increase tenant retention and attract more tenants by increasing your community's curb appeal. For this reason EcoShield Turf specializes in multi-family artificial turf installations in apartment buildings, townhomes, mixed-use buildings and condominiums.
Tenant Patios
Shared Patios
PetPads
Improve your investment property with EcoShield Turf's cost-saving solutions for outdoor spaces.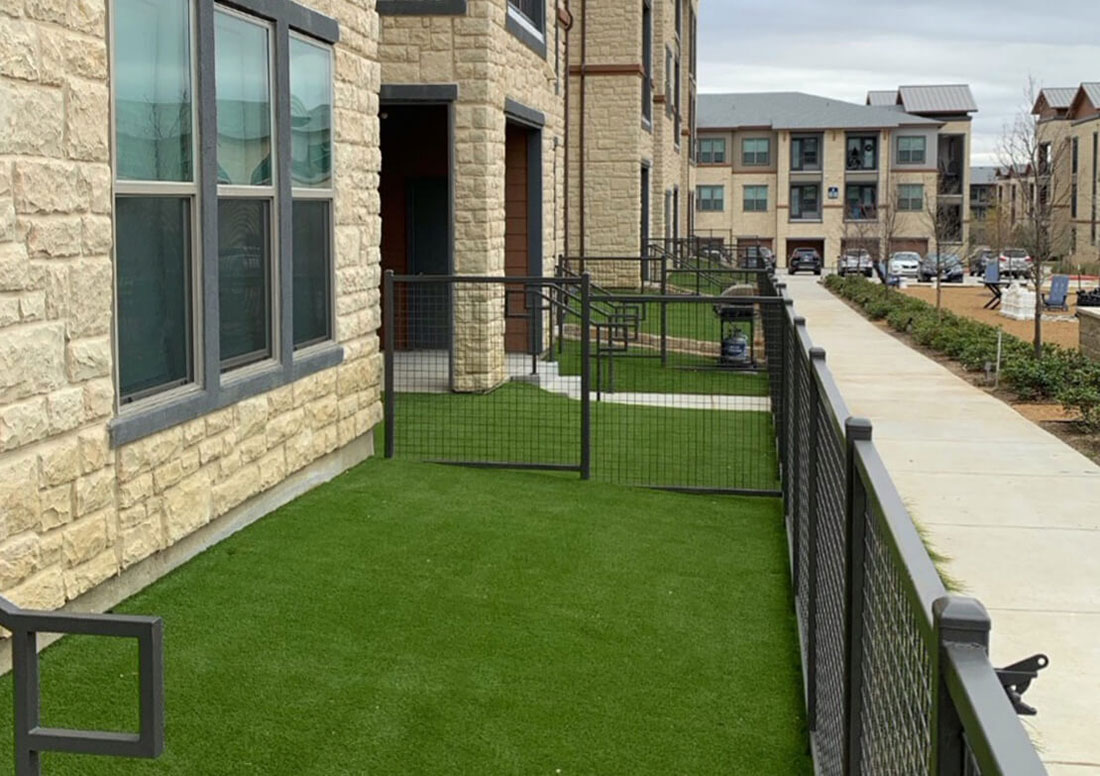 Leave a lasting first impression
Enhancing the exterior of your Multi-Family property with a captivating first impression is vital in facilitating the selling process. Since the aim of optimizing each property's ROI and ensuring a satisfactory resident experience, EcoShield recognizes this significance. Consequently, by incorporating our multi-family artificial turf, not only will you achieve that sought-after wow factor, but you will also enjoy numerous additional benefits.
Decrease Operating Costs
By incorporating multi-family artificial turf, you can experience significant cost savings. Moreover, opting for synthetic grass allows you to decrease operating costs while enhancing the overall appeal of your landscape. Furthermore, you can bid farewell to excessive watering, tiresome mowing, and extensive maintenance. Consequently, synthetic grass effortlessly reduces the need for these tasks, granting you ample time and saving substantial amounts of money on landscape upkeep.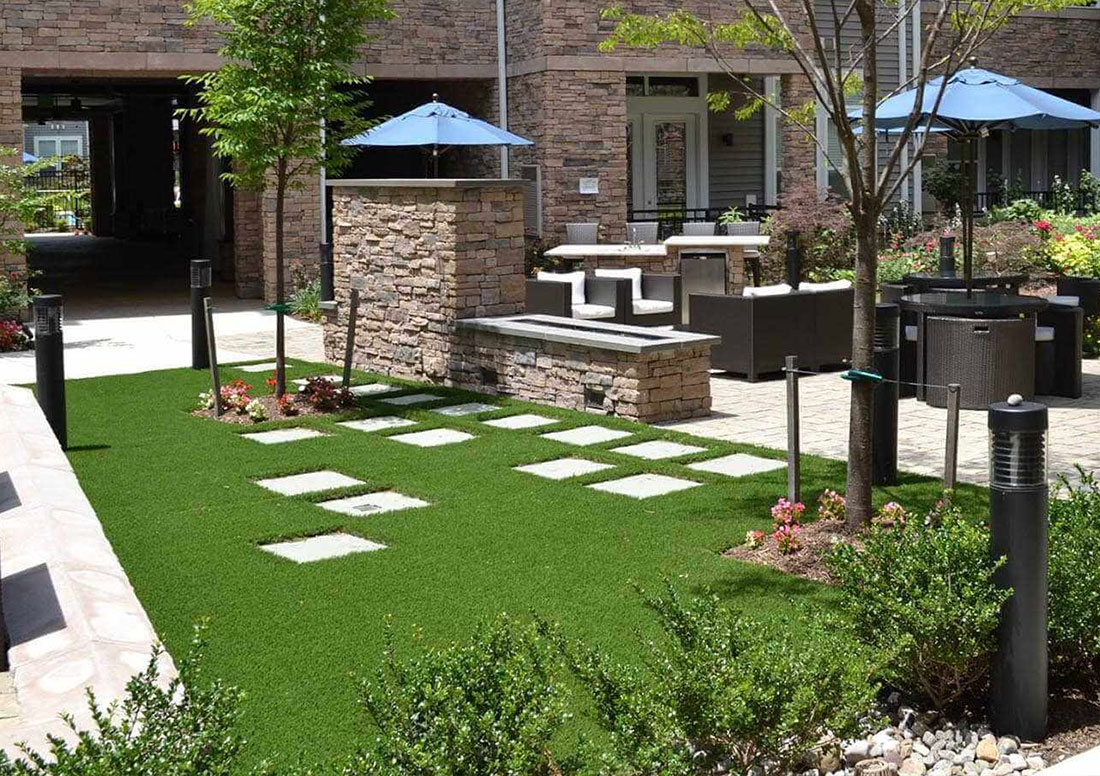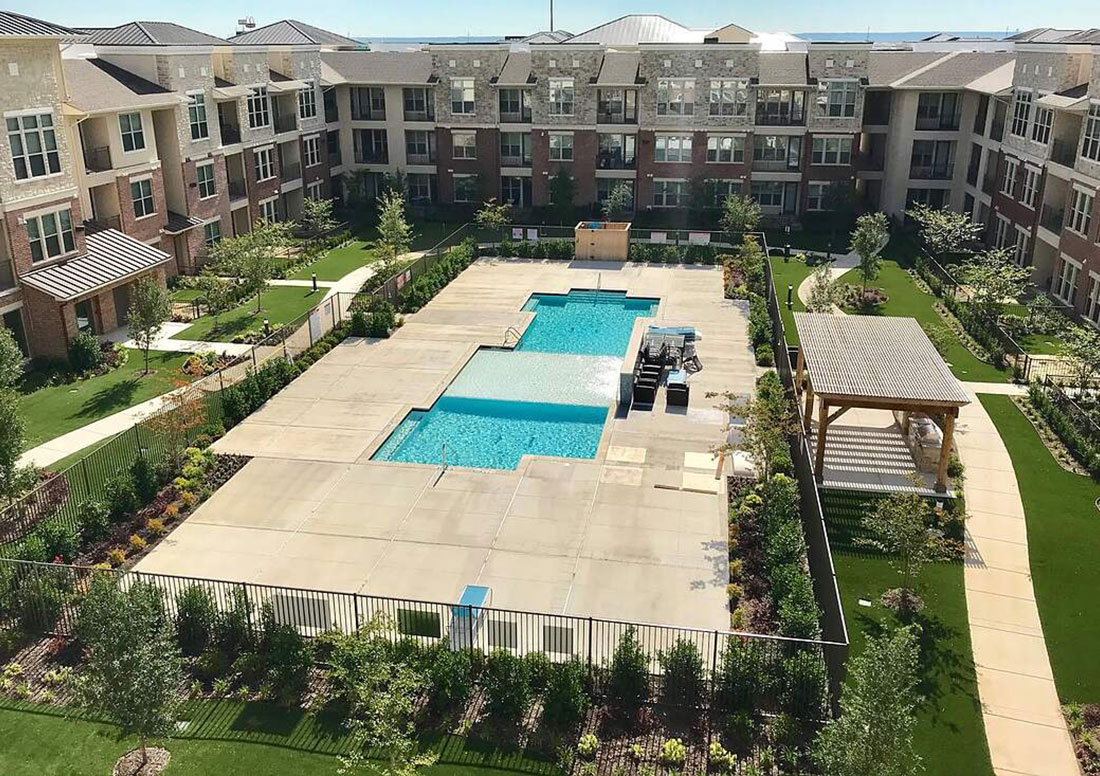 Breathtaking Views
By incorporating multi-family artificial turf tenants will love the sight of lush green landscapes greeting them when they look outside. Therefore, you can elevate the allure of amenities such as pools, dog parks, putting greens, and bocce ball courts by adorning them with the luxurious aesthetic of turf. Additionally, artificial turf adds a touch of sophistication and elegance to these outdoor areas, making them even more appealing to residents.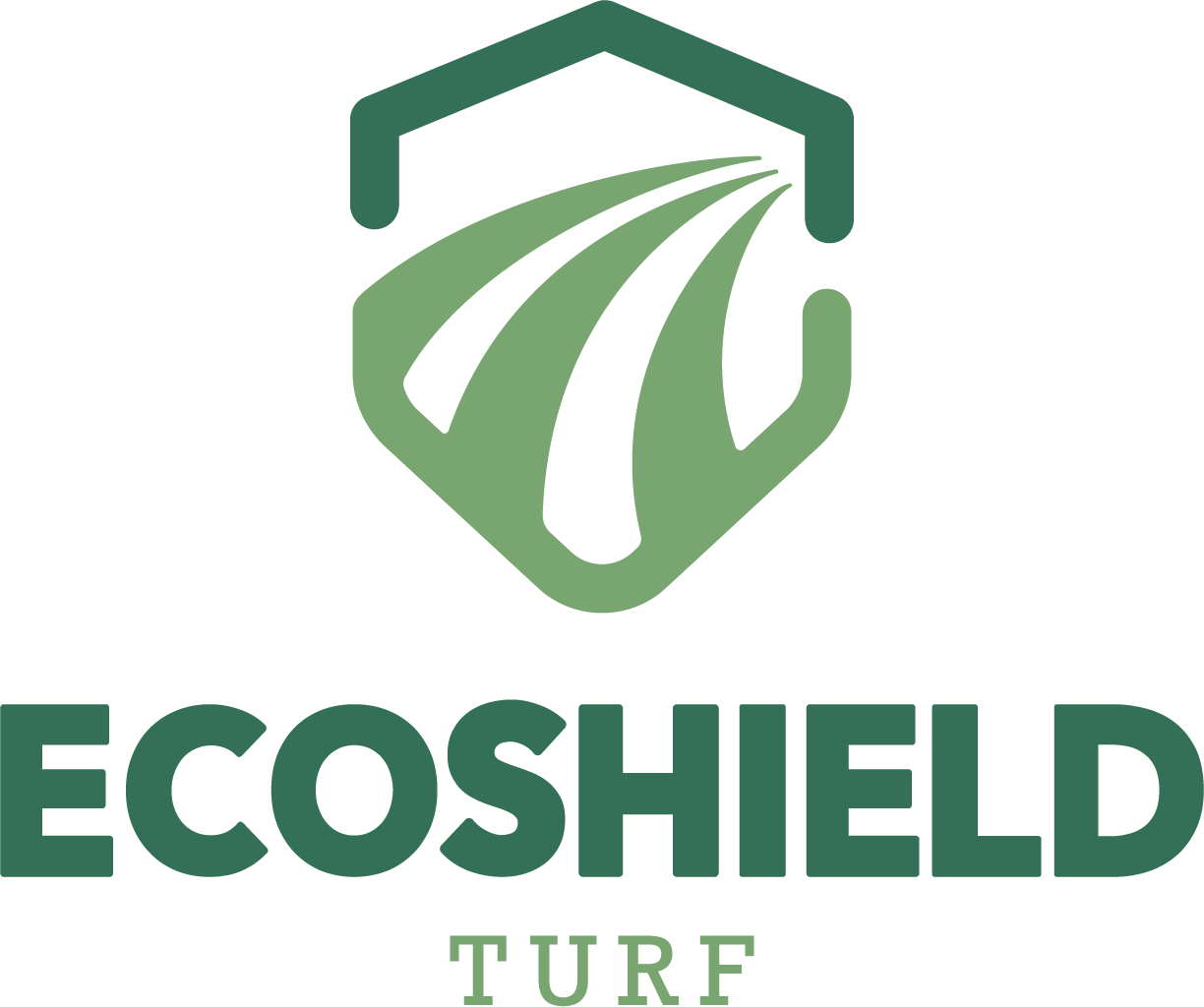 Schedule a Meeting with Our Team Today!