Family owned and operated
Professional & Friendly Staff
Our Team of Professionals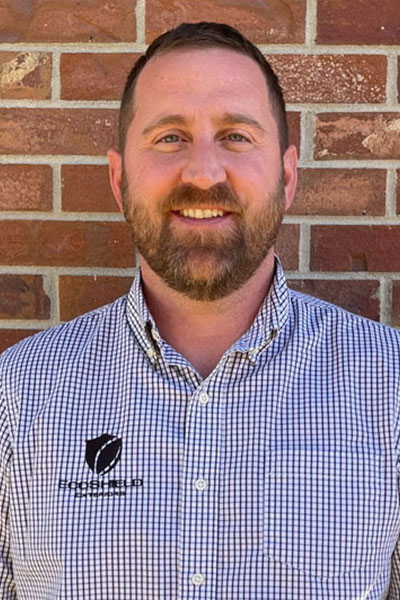 Eddie
President/Owner
Eddie is from Douglas County, CO and enjoys working on his house with his family when he's not busy working. The most rewarding part of Eddie's job is the ability and challenge to make a positive difference in a homeowner's property investment.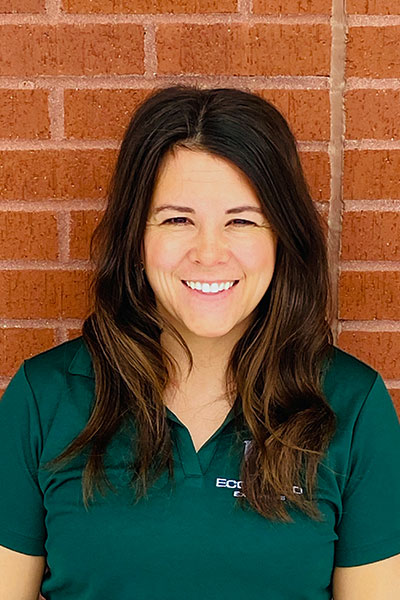 Kady
Marketing
Kady is from Estes Park, CO and when time allows, she enjoys traveling with her family. Kady's favorite thing about working for EcoShield is working alongside her husband and also seeing how truly happy our customers are after we have repaired, and many times, improved, their homes.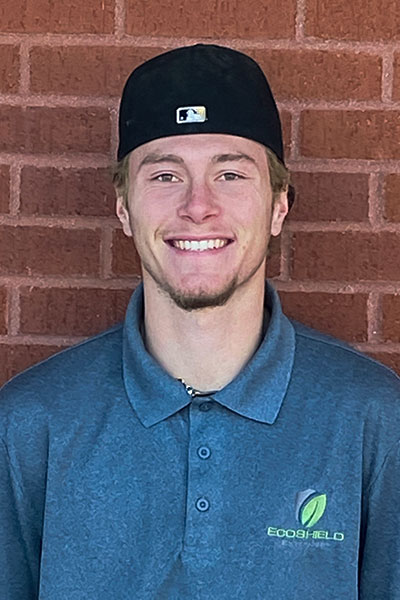 Spencer
Production Manager
Spencer was born and raised in Castle Rock, Colorado where he is able to enjoy snowboarding and football. Spencer believes turf helps brighten people's homes while adding value to their home. He likes helping people save time and money by installing turf.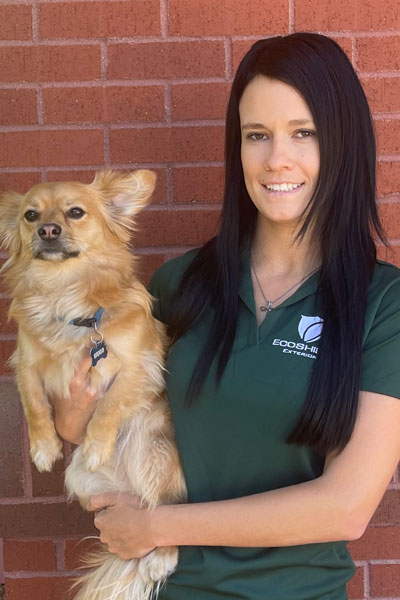 Natalie
Operations Manager
Natalie is from Grand Junction, CO and her favorite things about Colorado are the hailstorms and the variety of outdoor sports like boating, fishing and hunting! She enjoys helping clients restore their largest investments and that's why she's in the roofing industry.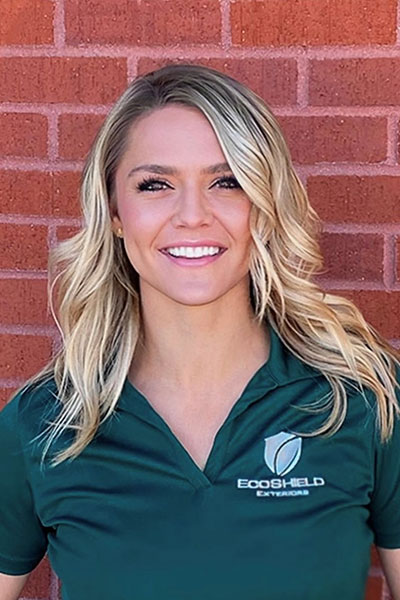 Kendra
Business Development
Kendra is a native of Colorado & grew up in the small mountain town of Westcliffe. She enjoys all things nature and loves being active & outdoors. If she isn't on a roof, you can find her fly fishing, traveling or spending time with family & friends. Her favorite part of the industry is the personal interaction with clients and making sure the process is as effortless as possible for them.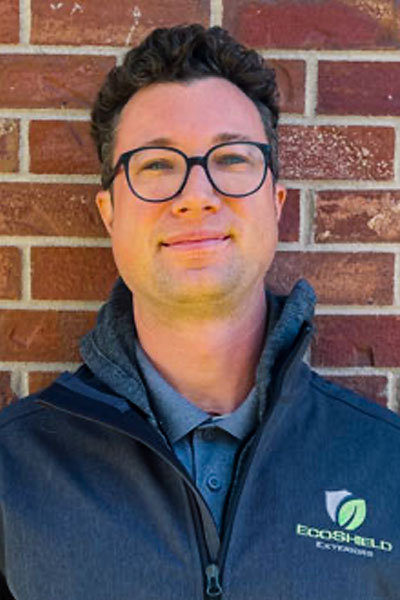 Charlie
Business Development
Charlie comes to us from Missouri, by way of Brooklyn and his favorite hobby is skateboarding. When it comes to his job at EcoShield, his favorite thing is that we are able to truly help people through our restoration endeavors, many of whom would not have addressed the claims process without our guidance.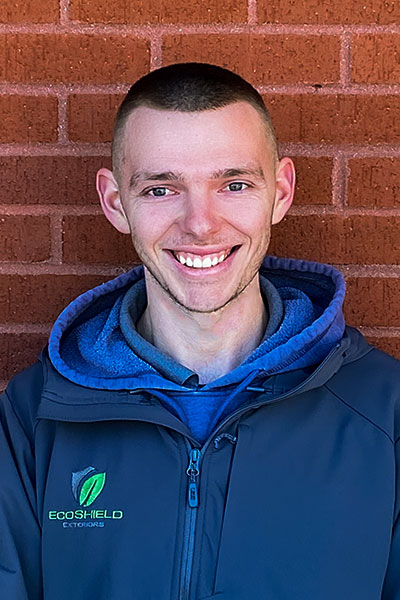 MIchael
Estimator
Michael is originally from California and has lived in Colorado for a few years. He likes to play outdoor sports outdoors, video games and spend time with his wife and 2 kids. His favorite thing about his job is being outside and helping homeowners.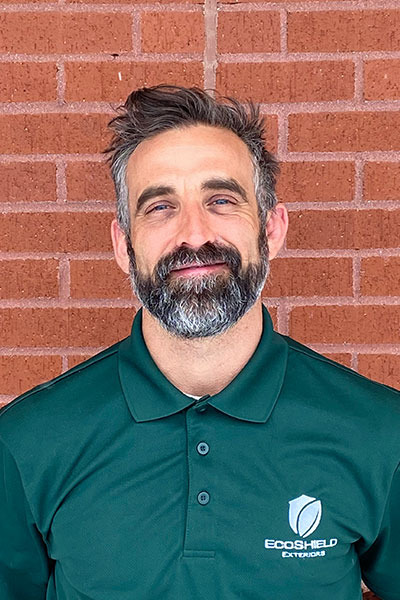 Dan
Estimator
Dan grew up in the small town of Larkspur, CO. If he's not working he can be found spending time with his wife and 3 kids or working on their home! Dan enjoys JiuJitsu , skateboarding, snowboarding, camping and traveling. Dan is proud to step in to do his part to help people and get their homes repaired!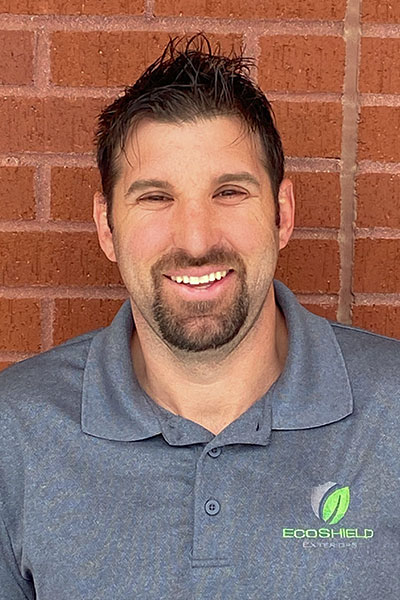 Matt
Estimator
Matt is from Longmont, CO and he loves spending time hiking in the mountains with his wife and brand-new baby girl. He also has a passion for traveling, health and fitness. The best part of his job is helping homeowners restore value to their home and property in a timely manner and with no added stress on their part. He loves that we make the customer our #1 priority!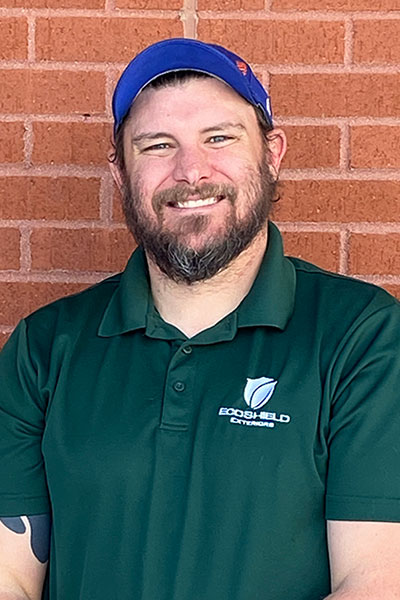 Zach
Estimator
Zach was born in Colorado but grew up in Southern Illinois, he also lived in Brazil where he played semi-pro football. Zach enjoys the restoration industry as he is fulfilled by helping out his community and the members of the community be restored back to pre-loss condition.